Disney's 'The Jungle Book' seems to have caught the fancy of the world presently. Its spectacular visuals and the impressive voice cast has everyone going gaga over it. The film is also doing remarkably well in India; more so because Disney has roped in Nana Patekar, Irrfan Khan, Priyanka Chopra and Om Puri as voice actors for its Hindi version.
Several Indians, though, are connecting to the film for other reasons as well. For any Indian kid from the 90s, 'The Jungle Book' animated TV show was something of a staple diet. Come Sunday mornings and children from almost every household in the country would stay glued to their television sets, waiting eagerly for Doordarshan to air their favourite show. Initially made in Japanese by Nippon Animation in 1989, the series was dubbed in Hindi for Indian audiences and aired in 1993 in the country. Ever since, it made such a humongous impact on generations of Indian children that they will never ever be able to forget it.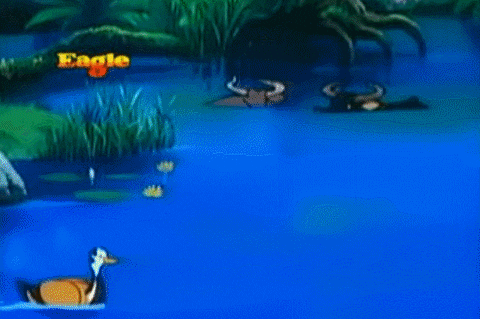 And now, seeing the likes of Shere Khan, Bagheera and Mowgli in the latest 'The Jungle Book' movie has rekindled our love for this fascinating series from our glorious past. Here, we have listed five essential reasons why the Jungle Book TV show will always remain profoundly special to Indians from the 90s era.
Animation Style: This was a time when anime was absolutely new to Indians. And yet, we feasted our eyes on each and every minute of it in 'The Jungle Book'. The simple yet gorgeous animation in the show was one of its most alluring features. The breathtaking scenery, the verdant and lush green grass, the magnificent jungle and the meticulously drawn animals, contributed in making the animation really standout. It was all so enchantingly beautiful that we yearned to live in a jungle exactly like that.
Voice acting: Another reason that the Jungle Book TV series was so popular was because of its exceptional voice acting. Each and every character in the show was voiced by actors who seemed to have been born to lend voice to it. Be it the innocence of Mowgli, the sagacity of Bagheera, the quirkiness of Bhalu, or the tenderness of the mother wolf Chameli, the voice actors got it absolutely perfect.
However, the one voice that stood out in the show, above everyone else, was that of Nana Patekar's for Shere Khan. He was so delightfully suave and menacing as the antagonist that he took Shere Khan to another level altogether. Such a simple dialogue like "Ab tum nahi bach sakte bacche," would be delivered with such élan that one couldn't help root for him. In fact, most children from that era would remember this show just because of Nana Patekar as Shere Khan; they simply loved it whenever he would come on screen. Such was his impact.
Background Music: Perhaps the most underrated part of this wonderful show was its excellent background music. Soft, soothing and poignant in the light moments and pulsating in the tense ones, the background score hit all the perfect notes and stayed with us long after the episodes would be over.
There were several distinct tunes that ran through the length of the show and created a significant impact. Out of them, the one that left the biggest mark was the entry tune of Shere Khan. To put it mildly, it was bloody awesome! It did complete justice to an iconic character such as Shere Khan and should go down in history as one of the finest themes for a villain ever.
The Storylines: For an animation television show to last 52 episodes, it needs to have some really engaging storylines. And the Jungle Book TV series did have that. There were myriad stories which were touched upon throughout the show: Mowgli's quandary at him not being considered as a wolf in his pack, his numerous altercations with Shere Khan, his relationship with Bagheera and Bhalu, the various issues of the wolf pack, and how Mowgli adapted to the human village, were some of the finer stories told in the show. Almost all the stories were intriguing and had oodles of fun elements in them as well.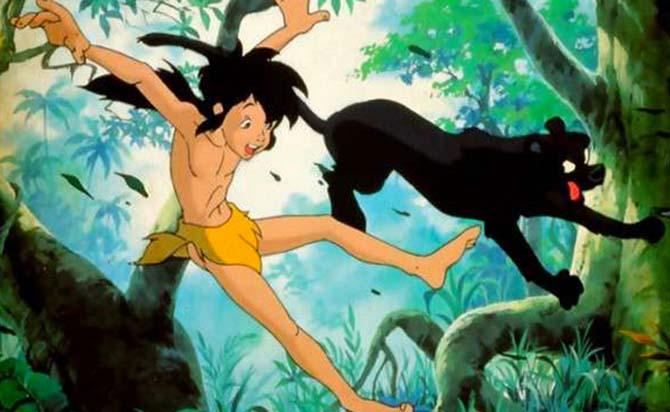 "Jungle Jungle Baat Chali Hai": This song – composed by Gulzar and having music by Vishal Bharadwaj – is something which will instantly tug at the heartstrings of most Indians who grew up in the 90s. This song, with all its innocence and charm, is not merely a song for us 90s children. It is much, much more than that. It contains a gamut so massive that it's impossible to express in a few words. This song illustrates our Sunday mornings, it expresses our innocence from that age, and it makes us want to go back to those days and be a child again; with our breakfast plate in front of us and eyes glued to the television sets. This song, quite simply put, IS our childhood.
There have been several good television shows prior to The Jungle Book and there will, undoubtedly, be many more in the future as well. However, for us 90s Indians, this show will always hold a very special place in our hearts which simply cannot be replaced by anything else. It was not just a TV show you see; it was an experience that has resonated through a lifetime. Today's children simply can never get to live anything remotely close to it.
We should hence consider ourselves fortunate to have experienced 'The Jungle Book' and ensure that our children and their children get to see this delightful little show. The legacy of 'Jungle Jungle Baat Chali Hai' should never fade away. Amen!